Over time and with regular use, blockages in your drain and sewer system are inevitable. Your sewer line is likely buried deep beneath your yard to keep it out of sight. However, this lack of visibility also means it can be difficult to determine when you have a problem and can pose a real risk to health if the sewage overflows. We can unblock, clean and repair your sewers.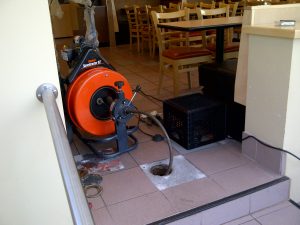 Often clearing a clogged drain is just fixing the symptom of a much larger problem, especially if you have had to do it repeatedly.
The drain and sewer services we offer include:
Drain cleaning
Sewer cleaning
Drain repair/unblocking
Hydro jetting
Video pipe inspection
You want a plumber who will go the extra mile and figure out what is really going on behind the scenes. You want the experts at Plumbing Services Tarzana. We pride ourselves on our quality workmanship and excellent customer satisfaction. Get in touch with the professionals at Plumbing Services Tarzana (747)322-0011 and lets WOW you with out incredible drain and sewer services.
Your home has several important drain locations, including:
Kitchen
Bathroom
Basement
Utility room
Garage
Drain & Sewer Inspection Service
Drain and sewer problems and leaks can be found in hard to reach places. We offer thorough drain inspections and repairs to address repairs for drain stoppers, drain pipes in the wall, the shower, and much more! We can assist you in locating any sewer and drain problems, whether inside or outside your home. We look at ways to relieve any pressure build up in the sewer or drain, pushing any waste out of the way, and continue to monitor and evaluate how well the drain is functioning.