24 Hour Plumber Tarzana, CA
Plumbing Services
Licenced & Insured Plumbers
CALL NOW: (747)322-0011

Cheap Plumber In Tarzana
CONTACT US

PROFESSIONAL
PLUMBING SERVICES
CONTACT US
Residential Plumbing
Choose a local plumber Tarzana citizens! Because our team of plumbers provides a complete range of residential plumbing. So whether you have leaky pipes, clogged drains or issues with your water filtration, we have you covered. Because we provide the most excellent plumbing services to our residential customers. Contact us today for new installation, service and repair. Your #1 plumber in Tarzana.
Emergency Plumbing
Our amazing Tarzana plumbers are available for your unexpected plumbing issue. Regardless if it is a weekday or weekend, public holiday or a national holiday. Our plumbers are always ready to deal with plumbing emergencies. That is 24 hours plumbing services Tarzana! Call us today for an emergency plumber Tarzana citizens.
Commercial Plumbing
Our plumbers are experienced heavy duty plumbers and have many years experience in commercial and industrial plumbing. Like large pipe repairs and reconstructions to cleaning of large plumbing systems in Tarzana. So contact us today for a free quote on commercial and industrial plumbing.
Kitchen Sink Rooting
Is your kitchen drain clogged? Don't worry. Our plumbers are using the best technique and equipment for rooting. So let us flush your problems away. Call you local Tarzana Plumber today!
Sink
If you face problems in the drain pipe of the sink, we offer complete sink repair and installation with proper water input and output connections. We can also install easy accessible filters to prevent the problem in the future.
Gas Plumbing
Leaking gas pipes are very dangerous. However, Plumber Services Tarzana are experts in localizing and repairing gas systems. Our gas plumbers are local and experts in. Therefore you can be sure it gets done right! From valve replacement to pipes.
Hire Experts for Residential and Commercial Plumbing Services in Tarzana
Call us today and we will provide you with a quote on our plumbing services in Tarzana.
Plumbing Services Tarzana was among the firsts who introduce modern professional plumbing services in California. Our plumbers are not just plumbers; they are professionals. Every plumber of our company is qualified and diploma holder.
Our plumbing services are better than many other providers, besides that, our services are not overpriced. We ask for fair and reasonable rates.
There are some plumbing problems that needs immediate attention. Like broken toilets or clogged drains. These always happen at an odd time. Our company offer 24/7 emergency services, just  give us a call and we are on our way. We can manage and provide you with a plumber Tarzana 24 hours a day. That's right, plumber tarzana 24 hours.
We provide excellent plumbing service from installation to replacement. The choice of materials like faucet, sink, pipes and other products are of world class quality.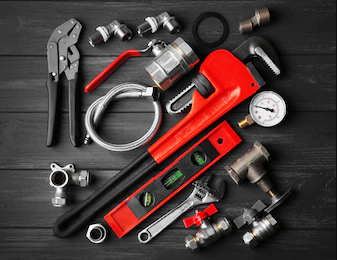 Testimonials
Read what our clients say about us