Clean the drain and sewer- Let water run through them easily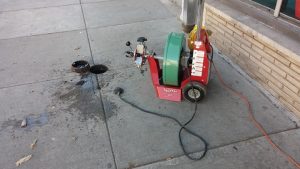 Do you have a clogged sewer and drain? Is there any slow draining tub and sink in your house? Is there a bad odor, coming out of the drain? In all these situations, you have to give a call to our drain and sewer cleaners. At Plumbing Services Tarzana, we have the best cleaning solutions for you. Drain and sewer clog is one of the recurring problems, and you may rely on our team to get the best outcome.
Our professional process is better than ordinary cleaners
We have now gained reputation for our special skills on Drain and Sewer Cleaning process. We apply the most effective and safest techniques for your drains. Our technique never causes a damage to the adjacent pipe. Our target is to serve you with the best cleanup of the drain and sewer.
Never think of buying any average standard cleaning solution. These cleaners can cause a ruin to your drains or pipes. To keep away from all the headaches. For unclogging your drains, you can hire our team. We present you with the professional and prompt services to make your drain reusable to you. We have the high-powered tools to take the debris out of the drains and sewers.
Don't know whether you have to appoint our drain cleaners? The common symptoms of the problem are-
Accumulated water in your tub and sink
Issues in toilet flushing
You are waiting for much time in refilling the toilet after flushing
There may be lots of other signs for drain clogging, and while you have noticed them, you can hire our professionals.
Clean the drain and prevent the clogging
The clogs in the drain are never formed in a day. Every day you use your plumbing units, and the drain collects waste, grease, dirt and various other types of debris. In most cases, we have found that food particles, hair, mineral sediments and oil are the major factors, causing the blockage to the drain. They impede the smooth water flow, and it's really inconvenient to you. Thus, never overlook these issues since they result in sewer backup in due time. Hire our drain and cleaners' team. Trust our professionals, while you are feeling the distress for drains.
Drain cleaning- It's our task
Without the right skill, you will not be able to handle drain and sewer blockages. However, our team has knowledge and dedication to accomplish the task for you. We never use any harsh chemical, which may cause corrosion to the pipes and affect the surround environment. Our company has chosen special drain and sewer cleaning tool, having sharp blade. This unit helps us in cleaning your drainage system in the fastest way. For the full drain cleaning solution, we are the best choice to you. We take out all the blockages, present in your drains.
We also use jetting tools for our cleaning purposes. We set them up within few minutes, and then, remove the blockages from sewers. The turbulent water action helps us in cleaning the sewer line with no issue.
Don't know when to call our team?
Sewer line and drains can get blocked anytime. There is no particular time when you have to look for our professional solution. However, we think that you must preventative steps annually. Our annual drain cleaning keeps you away from all types of issues.